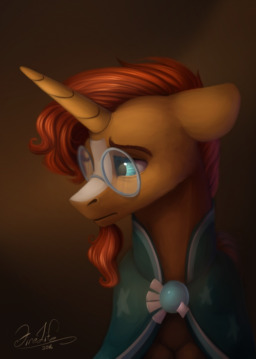 Source
It's been almost twenty years since Sunburst last spent the night at Starlight's home. Much has changed since then. If it weren't for her other friends finding a way for them to reconnect, Starlight might have truly lost her first friend. While she looks back fondly on their friendship as foals, Sunburst doesn't even seem to like talking about that time in their lives, much less revisiting it.
When Starlight approaches Sunburst the night before he returns to the Crystal Empire, she inadvertently discovers something about her old friend that might explain it all.
Inspired by a scene from Uncommon Bond. Story takes place towards the end of the episode.
Thanks to Ice Star for proofreading.
Chapters (1)