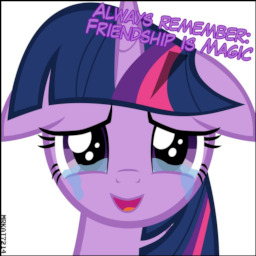 Source
It has been quite a ride, millions of people around the world have for many years enjoyed the world and the fandom of My Little Pony.
It has however come to an end..
Will we always be able to escape to that happy place of adventure and friendship? Will we always remember? Or will the show glide into happy nostalgia?
Twilight and her friends are about to find out the answer to that very question.
Chapters (1)