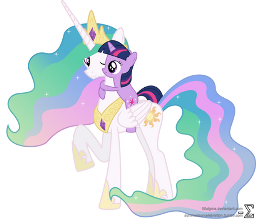 Source
My name is Celestia.
This book is my memories of my time with Twilight as her teacher.
I do not know how you have found this journal. But what matters now is that you have. Perhaps you are Twilight, looking through my belongings. Perhaps you are a complete stranger. But all I wish, is that after you read this, put the book back where it was.
I hope you did, because I'll need it in a week.
---
Written by iAmSiNnEr
Chapters (3)