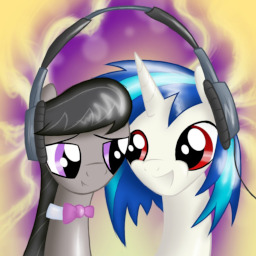 Source
Octavia and Vinyl Scratch have been friends ever since they were fillies. One is dealing with unrequited love, the other with new and confusing feelings. Can their love for music bring them love for each other?
A two for one story:
Classical is written from Octavia's point of view, Trance is through Vinyl's eyes.
Coda contains a tie-in to my first story, Pillow-Talk.
For an explanation of some of the musical terms in "Classical", see here.
Chapters (4)