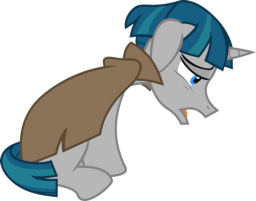 This story is a sequel to Legends of Equestria: The Long Road Back
---
Hello. It's nice of you to stop by on this quiet night. I imagine you're here to hear my story.
Well, my name is Stygian, and I was there during the Great Calamity all those years ago.
But I wasn't always a bard and a musician, telling heroic tales and travelling all the time.
I wasn't always a pony...
A side story in the Legends of Equestria timeline. Reading the other stories in the series is recommended in order to understand what is going on; https://www.fimfiction.net/group/215129/legends-of-equestria
Chapters (5)