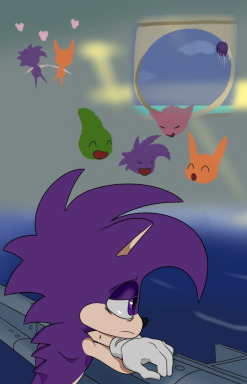 Day 15.
This has gotten old quick. Me, my life, everything. I hate my self. I always ruin other's days.
Who am I? I don't even know at this rate.
Alone and empty.
If you find this, don't read it. You'll just get bored.
I would love to stick around, but I can't.
Good night my self.
~Surn.
---
Things have been looking pretty dull for Surn, but how does he handle it? By writing it down of course! Surn's life has flipped after the friendship games, and that means a new Surn as well. Is he ever gonna recover?
I did my best not to merge this story with my life. Being 13 sucks, and loads of things have happened in my 13th year of living......
---
Edited by Sunnythesavvy. Thank you so much!
Cover by ZettaiDullahan. Thankies to you too!
Chapters (6)