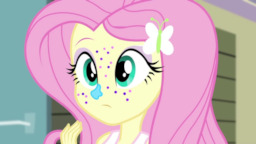 Fluttershy loves boops. There's nothing in the world that can replace her boop crazyness. Until today, that is......
Surn wants to boop Fluttershy like usual. But that's gonna prove to be difficult.......
---
Inspired by the cover photo. I honestly just wrote this for the fun of it......
---
What's that? More? Sure!
Here's something you wanna see!
No name!
Sorry! Blame Bumble!
Chapters (2)