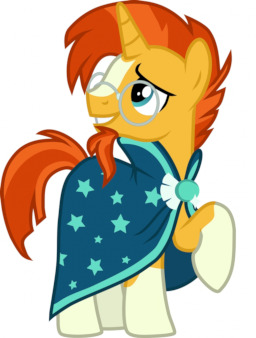 This story is a sequel to Legends of Equestria: Fire and Faith
---
Sara lives, for the most part, a fairly dull life. Her days are many, but not much happens in them.
Little does she realise that her life is about to get most interesting indeed...and becoming Sunburst is only the start!
Requested by Moonlight Blues, and part of the Legends of Equestria universe. Takes place during the events of Fire and Faith, hence why it is marked as a sequel.
Chapters (1)