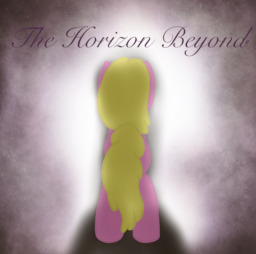 The weather reports said it was clear and sunny skies all day, 'A perfect day for flying!'
Yeah right...Well, I guess they weren't entirely wrong. They just didn't account for some newbies getting lazy with a storm heading somewhere else. 
Hindsight is 20/20 they say, and boy are they right. I guess I should have picked a better day to fly huh?
CW - Death, some graphic descriptions and pony swearing (and some actual profanity)
Third place tie winner for the Quills and Sofas Background Ponies: Cherry Berry speedwrite with the prompt of 'New Horizons'. Originally written in an hour and presented here with a bit of editing and expansion. 
Many thanks to everyone who commented and gave suggestions, I think it really helped and you all are amazing!
(Also there is a sequel somewhat started in the works. It's an outline, but it's on a google doc so I may actually get it done. Stay tuned folks!)
Cover art by me ((If you are an author looking for cover art, send me a PM!))
Chapters (1)