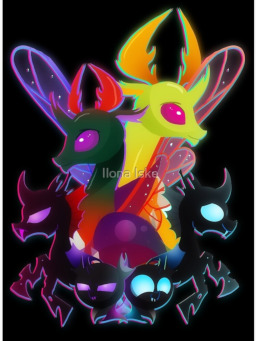 Source
This story is a sequel to Patrilineality
---
Metamorphosis has at long last returned to the Hive, his birthplace. He is eager to find a way to fit in among his fellow changelings despite not being reformed. His sons are of course by his side every step of the way. Together, the three of them will reintroduce Metamorphosis to Equestria, all while dealing with the normal drama and adventure that comes with being a family.
Author's Note: This story is rated Teen simply as a precaution, in case I decide to sometimes use themes that are not suitable for the Everyone rating. Edit: added Profanity tag just in case I have Phar use some language. Also, it should be known that this story will have multiple acts (details below).
Act one: Metamorphosis is reintroduced to society, while Pharynx's old issues with being an outcast begin to rear their head. Follow what happens when Metamorphosis discovers that a voice whispers to his eldest son. A voice he's all too familiar with...
Act two: Now that Pharynx's outcast-driven issues have been put to rest, Metamorphosis experiences daily life at the Hive, starting with preparing for the winter holidays.
Act three: Spring is coming to the Changeling Hive, and Metamorphosis believes he has finally beginning to belong among the reformed changelings, taking on a role as a grand patriarch. But not everyone is content to sit back and watch the rain fall outside. Will Metamorphosis be able to handle the new developments?
*Contains scenes that make the Death tag appropriate
Act Four: Spring has come and summer is looming on the horizon. Metamorphosis is forming even stronger bonds with his sons. But while everything between them is normally calm, Metamorphosis will discover nothing can be perfect for long, and not even twins get along all the time. And when secrets begin to rise to the surface, will Metamorphosis find that who he thought he was was never the truth?
Act Five: Summer has come, with new experiences for Metamorphosis and his family. With the brothers in harmony (for the time being), their Gemi-might be new knowledge to be gained and new bonds to create between Metamorphosis' sons and creatures he knows well. And Metamorphosis may just discover something new about himself as well.
Sweet Luna, made it to the popular page on the day it was approved!
Popular: 9/11/20-9/13/20
Chapters (40)