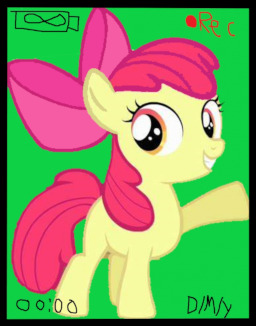 This story is a sequel to Twilight Tries...
---
AUTHOR'S NOTE: I DID NOT MAKE TWILIGHT TRIES. IT IS LISTED AS A PREQUEL BECAUSE IT WAS THE INSPIRATION FOR THIS.
Join Applebloom and her friends Scootaloo and Sweetie Belle as they take your suggestions of what they should get their cutie marks for!
ANYTHING GOES!
Chapters (9)