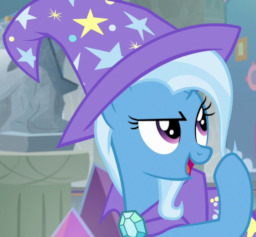 Trixie Lulamoon is already Great and Powerful, but a mare can stand to be greater and powerful... er.
She finds Starlight far too busy with running the School of Friendship to be much help, so she seeks out a pony to be her mentor as she becomes a true wizard.
This story is all SockPuppet's fault. Blame him.
See This Blog for licensing.
Chapters (1)