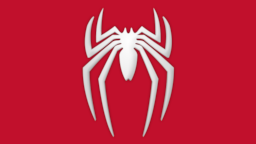 Source
EDIT: Featured 09/23/2020
Honestly one of the few good things to happen to me in 2020.
---
Twilight Sparkle was just your average ordinary girl. She was incredibly smart, had dreams of being an engineer, and had no friends at her school since they all just labeled her as a nerd to be ignored. And she had no aspirations to be anything more than that.
However, during a summer tour of DisCorp, she gets bitten by a genetically modified spider and was given powers beyond her wildest dreams.
But as we all know "With Great Power, There Must Also Come Great Responsibility."
And after a tragedy makes her see this, she realizes that the city of Manehattan needs hope.
It needs a hero.
It needs Spider-Girl.
---
The First Story In The NEW Equestria Girls Marvel Universe!
-Starts in June BEFORE the first Equestria Girls Movie.
Chapters (5)