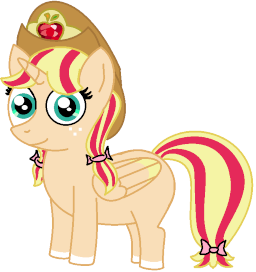 Dylan Rider, a six-year-old foster kid, has been placed in Foster Homes all across the state of Massachusetts, and was hoping that one day, his parents would come and get him back. But one day on a hiking trip with some other foster kids, he got a little woozy and fell unconscious.
The next thing he knew, he was in a hospital, in a whole different world, in a whole different body. Dylan woke up as an alicorn filly, but that wasn't just the only thing that Dylan was put into.
---
This story is based on Living Nightmare by Autum Breeze, but a little more complicated.
Chapters (17)