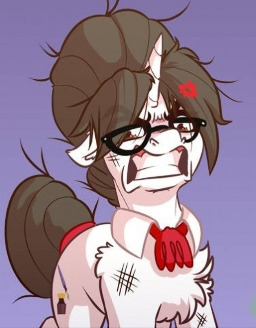 Equestria have been saved once again, the Windigos are gone, and three members of the Legion of doom have been defeated and turned to stone, all's well that ends well.
As everycreature started to leave, Raven Inkwell speaks out for she believes that there is still one more member of the Legion of doom that needs to be punish too, that member being, DISCORD.
But Fluttershy believes that Discord should be forgiven for he made up for his mistake of forming The Legion of Doom.
Its Raven Inkwell vs. Fluttershy in a heated debate to that will determine Discords fate.
Artwork by: witchtaunter
Note: It's hard to see at first glance but know that the cover art of Raven is showing that she is extremely angry. Just do a close up on the pic and you can see her eyebrows scowling.
Chapters (8)