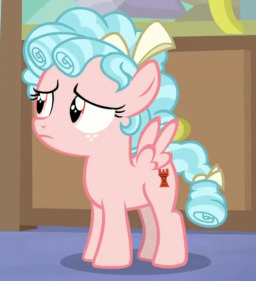 After a century of confinement, Cozy Glow is unleashed on an unsuspecting world the world is unleashed on an unsuspecting Cozy Glow.
Cozy Glow group contest entry. As such, this story probably contains Cozy Glow. Let me check the character tags to confirm that...
Prompt: They'd set her free. They'd told her she deserved another chance. She didn't know what being reformed meant, though, in a world where the heroes crushed the wrong-doers with overwhelming force.
Chapters (1)