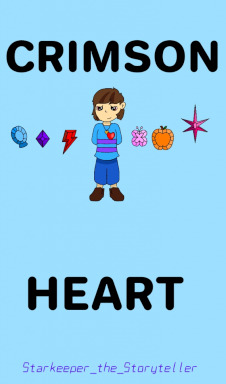 (Set in Season 2 of MLP)
Discord didn't just accept his fate in the Season 2 premiere, instead fighting back against the power of the Elements. The powerful magic pulls a post-True Pacifist run Frisk into Equestria with no obvious way to get home. How will their presence change the course of pony history? Only time (and the story, I suppose) will tell.
Arc 1 summary: Frisk enters Equestria and befriends the Mane Six before playing their role in Cadance's wedding and the defense against the changeling invasion.
Contains: Snappy one-liners, Twilight nerding out, flirting, puns from somebody other than Sans
Upload schedule is as follows: Major story updates every weekend, with "interludes" (side chapters that I couldn't fit naturally into the main story) published as they're completed.
Now posted on AO3!
(11/6/2020) Finally made some cover art for this story! Will be adding it as soon as Fimfiction lets me :P
(11/24/2020) Took me almost three weeks but I figured out how to get Fimfiction to stop crashing whenever I tried to upload the photo. Enjoy the art from yours truly!
(11/27/2020) Now back from hiatus! NaNoWriMo gave me a reason to write again


(12/19/2020) Traced and recolored the cover art in a digital art program because I thought it looked better. And I worked too hard on the shading for the Elements of Harmony.
(1/13/2021) The people have spoken! I'll get to working on Equestria Girls, but I'm gonna be putting the story on temporary hiatus until then, reasons being I don't want to get too far out of continuity, I can't watch a movie in one sitting, and also I've gotta figure out how to fit Frisk into the movie. See you... well, whenever it's done, I guess?
Chapters (16)