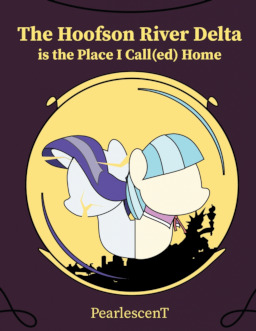 Manehattan is a beautiful place, isn't it?
Coco Pommel takes an old friend on a trip down memory lane. Their memory lane: Manehattan, a place they once called home.
---
Third place in the Quills and Sofas Speedwriting panic contest. The prompt was "Where the River Meets the Sea".
Cover art by myself.
Thanks to Vis-a-Viscera for editing help, and to the rest of the Q&SS group for their suggestions and support.
Chapters (1)