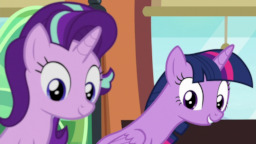 This story is a sequel to Everypony Loves Twilight
---
This is a story related to dat collab with yourunclefuncle!
How did everypony love twilight? Why is the book: Love in the summertime a part of this? Why do I have to write this? No idea! Read to find out!

(DISCLAMER! I do not own the story: everypony loves Twilight. this is just a side story I'm making. Your welcome. Guess I was wrong.....

)
~ No name 13.
popular on day of publishing! Thankies everyone!

Chapters (1)