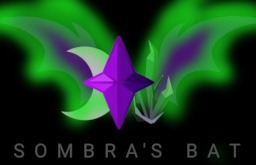 This story is a sequel to Evening's Waltz
---
If the day can turn to night, and the darkness turn to light, why can't everypony have a second chance when they make mistakes?
Moonlight Amethyst Shade, a bat pony from the Everfree Forest, is determined to change that, and fix the mistakes of a pony with a long shadow. A pony who owes her an apology for their actions.
Another pony has sought Moonlight's help, but there's a race against time to prove that he isn't the monster everypony believes him to be. Unless Moonlight can help him, King Sombra will be lost to the darkness of the Frozen North forever.
As she fights to prove his and her own innocence, the past, present and future begin to intertwine, and an ancient war between the light and the darkness is revealed. Now she has to choose a side, and the future of ponykind could be at stake. But pressure forms stars and diamonds, and neither Moonlight nor Sombra are the kind to give in to pressure.
---
This is the first story of Tales of Shadows and Stars, a huge series I'm working on to improve my writing skills as much as possible. It takes place in an alternate world in which the heroes and villains of FiM are much closer than they were in the series proper, yet driven even further apart by their negative feelings towards each other.
---
Featured dates:
7/2/2021 - Thank you so much! It means a lot to me, after all the work I've put into this project.
28/3/2021 - How did this happen?! I'm happy, though, because it means other ponies get to see my hard work. Thank you, everypony!
18/4/2021 - I've put so much work into this story, and I can't thank you enough. It feels brilliant knowing my work is appreciated. *hugs*
Chapters (51)