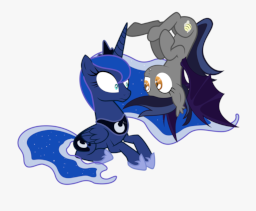 Bats are very mischievous anyway. Bat ponies are even more so. They would do almost anything for a laugh. The Royal Sisters are... Less pleased.
This is a COMMENT DRIVEN STORY, and I'd like to hear your ideas for practical jokes and OCs who you would like to see getting involved. If I don't use your idea, do not fret, because I might go back to it in the future.

One little warning: don't get Discord involved!
---
Apparently, this got featured some time in July 2020 and I didn't realise it. Thank you all anyway.
Chapters (6)