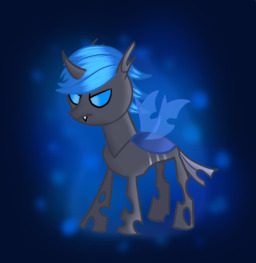 Pharynx has always faced bullies before. Especially ones that pick on his younger brother for no good reason.
So then why is he getting stepped on by this weird blue-maned changeling... who's six years younger than him?
---
A prequel to "Meet the Change Gang."
Done for my one-year anniversary of both my Fimfiction account and MTCG.
Co-written by Melody Song and MlpHero.
Chapters (1)