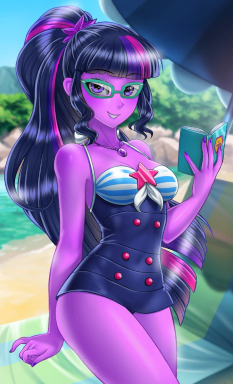 Source
Twilight Sparkle's new friends took some time to adjust to the human rather than the pony, but they can tell her current behavior is unusual, even for her. The question is what's wrong. The answer...
Well, that'll be a bit harder to figure out with her avoiding the subject. But there are some forces no one can ignore.
Cover image by Raccoon-san, used with permission. EqG skin edit by DrakeyC.
Chapters (1)