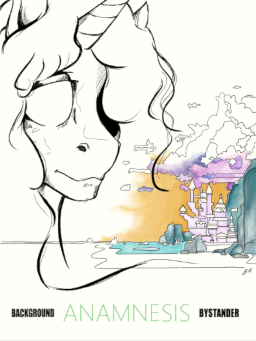 The human condition comes with the symptoms of struggles, tragedy, and hatred; with a few rays of hope shining down, only to illuminate the true darkness that lurks among us all. Even with these existential nightmares, we must push on, accepting that this is indeed reality, the true world we experience every single day.
Right?
At least, that's what two friends keep telling themselves, as they're plunged deeper and deeper into a pony induced psychosis.
---
-Cover art by the idiot writing it
-Hoping to update regularly
-Tags added as story continues
Featured 1/24/21-Let's go boys.
Chapters (22)