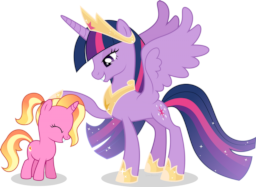 While enjoying an afternoon with her mentor, Luster Dawn asks Princess Twilight a question that catches the alicorn off guard.
But the more that she thinks about what her student is saying, the more Twilight will realize that it is time for something new.
A change that will have reprecussions far into the future.
Chapters (2)