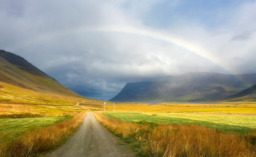 This story is a sequel to My Little Dashie
---
Rainbow Dash remembers. Rainbow Dash remembers Daddy.
He raised her. He took care of her. He loved her. And after years of living in Equestria, of being forced into a fugue state by a cruel memory spell, she now remembers him. And, like a good daughter, she wishes to be with Daddy again.
Thus begins Rainbow Dash's journey. It is a journey for the ages. Flying over continents, oceans, purple mountains; there is no length so epic that it will prevent Rainbow from reuniting with the only person who matters in her life. Rainbow will have to outsmart nations, outfly monsters, and combat evils of every shape and form in order to finish her weary odyssey.
This is about more than Equestria. This is about more than simple Equestrian/Homo sapien relations. This is more important than friendship or rainbow lasers or weekly morals for a youthful demographic. This is about love, joy, honor, and sacrifice.
This is none other than the return. The Return of His Little Dashie.
And it starts now.
---
My Little Dashie is by ROBCakeran53.
Rob, sorry but not sorry

Chapters (1)