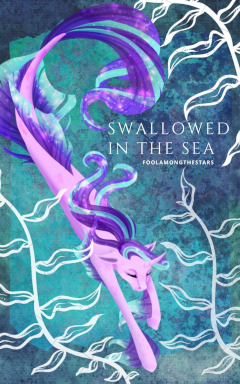 Sunburst is a stallion found on the sandy shore near his home after everyone had taken him for dead. When he swears that a mare of great beauty saved him from a watery grave, he is taken for a madpony.
Starlight Glimmer is a mare whose voice was taken to keep her from revealing the secrets that only she knows. Now, she has to choose between the life that she knew and the new world that's opening up to her.
This is the song of the mermaids, the sea, and the storms that kept them apart.
---
Mermaid AU. Inspired by the song Swallowed in the Sea. Original artwork by Oneiria-Fylakas, edited by me.
Chapters (5)