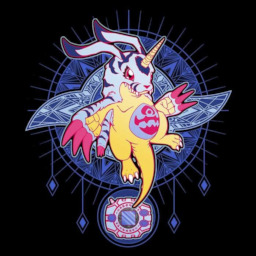 This story is a sequel to My little Pony Isekai: The Knight.
---
After saying goodbye to their partners Yamato ' Matt ' Ishida and Taichi ' Tai ' Kamiya, Agumon and Gabumon travel back to the Digital World only to get separated by an unknown force.
Gabumon now find himself stranded in a magical world where he needs to fight against a former enemy that's causing this new world troubles, but without his long time partner or his friends by his side, can he find a way to activate the Crest of Friendship? And how or why did he end up in this world?
Chapters (4)