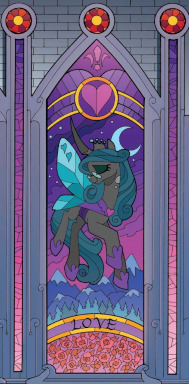 Queen Chrysalis, the proud former ruler of the changelings, is brought out of stone sleep to avert a terrible crisis. But what will it take to convince her to help?
---
Fourth place in the Quills and Sofas Speedwriting Classic Contest #34 with the theme "going home" and prompt "this is not how I left it/this is not how it used to be" in an incomplete state and finished at a later date.
---
A thank you to Seer for editing help and proofreading before publishing.
Chapters (1)