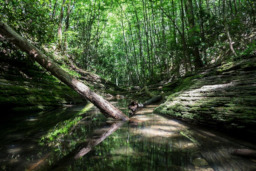 This story is a sequel to Starlight, Trixie And The Cursed Manor
---
Mossy is a puca living in the woods near a manor near Neighpols, and today is his birthday. He spends the day as he always spends his birthdays, waking up, practicing transforming, having breakfast, and reminiscing on better days. He just wishes that the day didn't hold so much emotional baggage, and that he wouldn't have to spend it alone.
This is technically a prequel to Starlight, Trixie, and the Cursed Manor, but I would personally recommend reading this after that story as it spoils some of the mystery and impact.
Written for the Quills and Sofas Speedwriting Expanded Universe Contest
---
Thank you to Stinium_Ruide for editing this story.
Chapters (1)