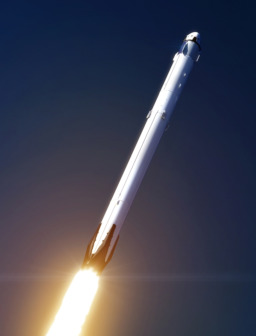 Source
Aboard a rocket ship, Stellar Skies and crew are about to become the first ponies in orbit. But as the countdown begins, she remembers the stallion and life she left behind.
Written originally as part of a speed-writing challenge for Quills and Sofas Speedwriting, but I decided to publish it in honor of the NASA and SpaceX launch of Crew Dragon on May 30, 2020, the first manned launch from the U.S. in almost a decade.
Warning: While not graphic or violent, this story does touch on the topic of emotional abuse.
Chapters (1)