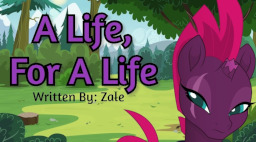 Isaiah Chase. This name belongs to an African-American man with a rather.. lazy and poor lifestyle. He loves his family to an extent, and doesn't really have, well, any friends outside of online friends he made through online gaming.
He never had the drive or motivation to do anything meaningful in his life, so he just kept to himself 24/7. Despite dreaming of becoming a writer, an artist, a musician or a game designer, he never felt qualified for any of those things.
All at once, his life begins to do a complete U-turn as he is pulled from the plane of his world into what could only be described as "Limbo", and he meets a bipedal creature he is all too familiar with.
And he wants to make a deal.
What's his life like now?
Chapters (19)