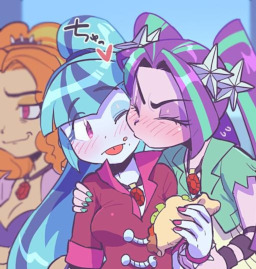 Source
This story is a sequel to Adagio Undefeated.
---
An AU inspired by my May shipping contest fic!
The girls find themselves going through the common motions of high school; the relationships, extra curriculars, and everything in between.
A collection of one shots with vague continuity. Honestly I just wanted to write a high school AU.
(sex tag for sexual references/jokes.)
cover art by jisousan.
Chapters (3)