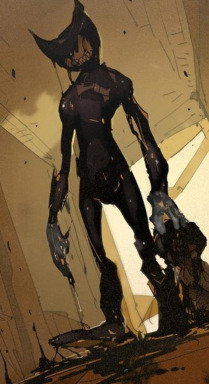 Source
An ancient being, older than even the ponies was now sought by the sun princess herself. The Ink Demon would awaken one more time... to save Equestria.
Equestria is doomed. After both Nightmare Moon and Daybreaker appeared in Ponyville, Equestria had its destiny set to end soon. Well that is what it's supposed to happen if not for a trump card to suddenly appear.
Celestia sought the help of the oldest being still alive today, a Demon to be precise. The Ink Demon to be more precise. A very "friendly" Ink Demon to be even more precise.
I do not own Bendy and the Ink Machine and MLP:FIM.
Edit : I changed the cover image because someone pointed out something not really PG on it. Also if this image right now is too gore I can always change.
Chapters (4)