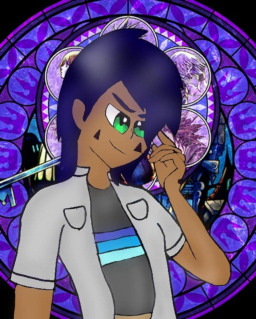 In the modern world of Equestria lives humans, dragons, griffons and all sorts of magical or mundane creatures. However, none stand above the two strongest beings, an archdemon known as The King of Spades & Diamonds nor his counterpart, an archangel who is known as The Queen of Hearts & Diamonds.
One day though, a boy named Spruce Carver is forced to make a life or death decision that would impact not only his future, his friends' futures and the two archbeing's futures.
Special thanks to a friend named Jeremiah for creating the cover photo.
Chapters (1)