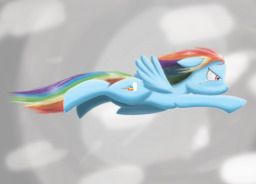 Source
This is just a short story, it is just a scene I have always imagined. So expect a lot of things being open to your imagination.

Sometimes good ponies must break the laws to beat evil..
That was the case for Shadow Bolt, a stallion who turned into a vigilante in order to save the city of Canterlot.
After the final fight between him and his arch nemesis, he and his marefriend Rainbow Dash decide to relax, and simply enjoy the peace, and look ahead for the bright future that is ahead of them.
Only, things are are rarely that simple..
Chapters (1)