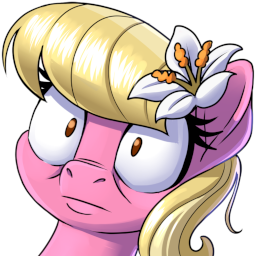 Lily Valley moves to Fillydelphia to get away from the often terrifying happenings now commonplace in her hometown of Ponyville. She immediately regrets this decision when Grogar shows up in her backyard.
Luckily, the old goat isn't quite as threatening as she initially assumed. At least, not in the way she originally expected. No, the only thing in danger from Grogar is her chastity.
Written for the May 2020 Pairing Contest.
Chapters (1)