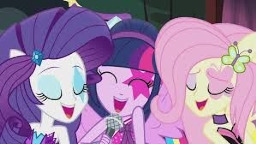 Source
Do you like having a full bladder? Do you like being desperate? Do you like wetting yourself and seeing others wet themselves? Then come on down to the Omorashi theme park. We have everything you could want. Free drinks, long lines for the rides, games, contests, and more. Hope to see you there. Must be 18 or older to get in.
Twilight and Fluttershy sure do. What about the ladylike Rarity?
Contains: Farts, wetting, messing, and desperation.
Edited by The Dark Wolf
Chapters (1)