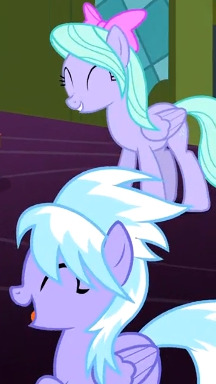 When the earth ponies of Ponyville started lashing out against the unicorns and pegasi, Flitter and Cloudchaser retreated to a home in the clouds. Cut off from Ponyville and Cloudsdale, they had no warning when the Legion of Doom overran Equestria, bringing the windigos and eternal winter with them. With supplies running low, they come to terms with their mortality and the feelings deep inside them.
But perhaps their love for one another will keep them alive long enough to make it through the storm.
Incest Is Wincest April '20 'Trapped' contest entry. Contains sister/sister incest (duh), but no clop.
Chapters (1)