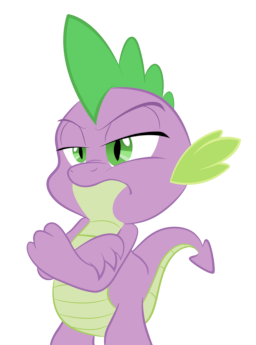 Source
Spike hates himself. One morning, he says it out loud for his best friend to hear. That morning would soon turn into one of the most challenging self-reflections he would ever face, one that would send him on a day filled with anxiety, heart-to-heart conversations about the mind, and the possibility of changing for the better.
---
Edited by: TheWraithWriter.
A total revamp of the original, Spike Hates Himself. The concept is very similar (obviously), but the story-line is not the same.
WARNING: Absurd humor, laced with a real serious perspective of suicide. If you can't handle these two intermixing, you might not want to read this story. You have been warned.
Chapters (3)