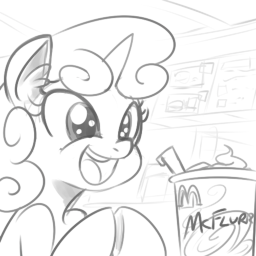 Source
New York City: capital of the United Nations and as far removed from Ponyville as is equinely possible. For a pony unacquainted with the cities of an interstellar civilisation, getting to travel to and explore New York is a delightful (if somewhat overwhelming) experience. For Sweetie Belle and Apple Bloom who are cooped up with their sisters and Princess Twilight Sparkle on a diplomatic mission, it was anything but.
Thankfully, Sweetie knows of a place where she and Apple Bloom can pass the time.
---
Originally written for the Writing Snippets posts on /r/mylittlepony (this one specifically). Many thanks to Comma Typer for pre-reading this story; I am grateful for their assistance.
Chapters (1)