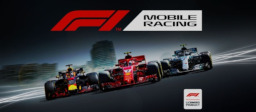 Now has official sequel! NASCAR: The Equestrian Cup
---
It has been years since the portals to Earth first appeared. However, both the human world and Equestria have come to an alliance.
Now, a few years after the defeat of Cozy Glow at the hands/hooves/claws of the Young Six, the FIA has decided to create a new racing scene. A series of one-on-one races between two rivals involving races with each other and the entire F1 2019 grid.
These are the Formula 1 Duels.
And recently, the nation of Equestria has included some of its best racers to participate. Join them as they face off on the tracks of the F1 2019 Duel series.
---
Driver list:
Twilight Sparkle (TWI) No. 21: Mecredes-AMG Petronas
Pinkie Pie (PIN) No. 220: Aston-Martin Red Bull Racing
Applejack (APP) No. 7: McLaren
Rainbow Dash (RBD) No. 1: Scuderia Ferrari
Rarity: (RAR) No. 19: Renault
Fluttershy (FLT) No. 109: Aston-Martin Red Bull Racing
Lightning Dust (LTD) No. 2: Scuderia Ferrari
Akula (AKU) No. 98: Mercedes-AMG Petronas
Celestia (CEL) No. 100: Alfa-Romeo
Luna (LUN) No. 101: Alfa-Romeo
Suri Polomare (SUR) No. 49: Renault
Cheese Sandwich (CHS) No. 174: Red Bull Toro Rosso
Chrysalis (CHR) No. 99: HAAS
Ocellus (OCE) No. 64: Red Bull Toro Rosso
Silverstream (SIL) No. 36: Racing Point
Gallus (GAL) No. 32: Racing Point
Sandbar (SAN) No. 17: Williams
Yona (YON) No. 14: Williams
Gladmane (GLA) No. 80: HAAS
Big Macintosh (BMI) No. 8: McLaren
DangerDean (DNG) No. 15: Scuderia Ferrari
Viral Velocity (VRL) No. 33: Mercedes-AMG Petronas
Oscura Galaxia (OSC) No. 13: Aston-Martin Red Bull Racing
Spitfire (SPI) No. 3: Scuderia Ferrari
---
I got the inspiration to make this story after playing a little too much F1 Mobile Racing. This story is focused on the Duel mode in the game, where you race another player in 3 different race types (Qualifying, Sprint Race and Grid Start).
For the full Formula 1 2019 season calender, click here.
Hope you enjoy!
Chapters (46)