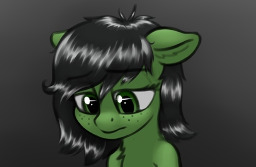 Source
Anon is happy with Twilight. Really. She loves the ornate castle, the lovely meals she eats, and, most of all, loves Twilight herself. It's so wonderful and beautiful in Equestria that Anon almost forgets she used to be human.
Almost.
---
My fourth-place entry to the Filly Anon Contest. A different approach to the idea, leaning in a more serious direction than many authors take the concept.
Edited expertly by SirReal.
Chapters (4)