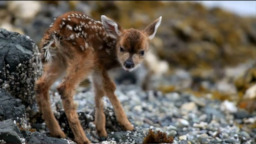 Deer are terrible. They aren't strong, they don't have magic, they can't fly, they can't even manipulate things with hands!
So what happens when some guy named Johan gets displaced into Equestria as a Deer while his best friend, Derek, gets displaced as a Half Alicorn, Half Gryphon, Half Shadow Pony, (Yes the math doesn't make sense, Johan has told him that several times,) he gets stuck as Derek's involuntary side kick, forced to sit there and watch as Derek saves the day again, and again, and again.
What happens when you are the only person in the world who hates someone, when you are supposed to be their best friend? What happens, when you are the side character in your own story?
---
Featured: 6/3/2020
Chapters (8)