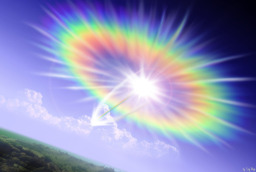 Rainbow Dash gets the chance of a lifetime when she receives a letter inviting her to the Wonderbolt's training camp for tryouts! With her now coltfriend Big Macintosh in her corner, as well as her five best friends, Dash is determined to make her dreams come true! As she discovers certain obstacles in her path, how much will she sacrifice in order to realize her ultimate goal? Will her relationship with Macintosh survive her ambitions?
Featured on Equestria Daily.
A direct sequel to At Home On The Range.
Chapters (28)