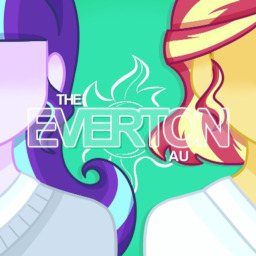 Source
She thought her life would be simple: go to school, get a great job, and live the rest of her days, happily. That is, until she meets Starlight Glimmer, a girl who could run academic laps around her with ease. Maybe she wasn't as smart as she thought.
The Everton AU follows Sunset Shimmer's human counterpart as she navigates her way through life, school, and the relationships that come with it.
---
This has been a passion project of mine for going on two years, now. I hope people enjoy reading it just as much as I have enjoyed writing it!
There are art pieces to go along with chapters, so make sure to keep an eye out for the link in the author's notes for that bonus content!
[ sex tag is for sexual references and jokes. ]
Chapters (12)