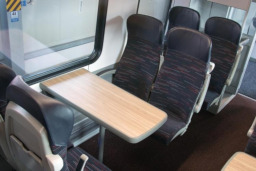 Rarity and Sunset say goodbye to each other as their marriage comes to an end.
---
This story is just one of the many stops on the Monorail! The event's theme is "trains". For a full list of content, click here! This is the 2nd stop, but be sure to check out the others! The previous stop was https://www.fimfiction.net/story/461401/friendship-on-the-infinity-train You're more than welcome to write your own addition, the only requirement is rail transport as a major plot element or location. Have fun!
An entry into the Depth in Innocence Contest.
Chapters (1)