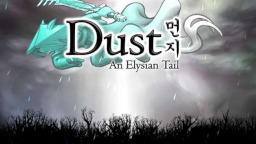 From the xbox live game Dust the Elysian tail
Warning may contain spoilers of the ending if you have not played the game then please do not read this. If you don't care about the ending of the game then read on.
After the battle with General Gaius,Dust the Sen Mithrarin and Ahrah The Elysium blade find themselves in Equestria. Will they find a way back to their world of Falana or will he live the rest of his days in Equestria? Only time will tell.
This is my first Attempt at a crossover story and second fic so please be fair.
AND YOU BETTER LIKE THIS STORY BECAUSE I CRIED WHILE PLAYING THE GAME.
Dust The Elysian tail belongs to Humble Hearts and My Little Pony Friendship is magic belongs Hasbro and Lauren Faust. Idea and story belongs to me.
Chapters (5)