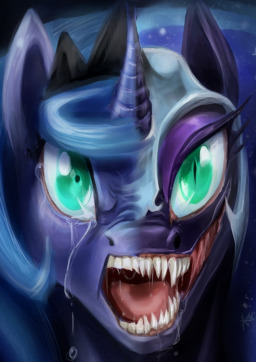 Source
On the longest day, of the thousandth year, the stars aided in her escape.
Then Nightmare Moon looked out upon the land that would soon be her empire, and found a world she no longer existed in. In a thousand years, she had been all but forgotten.
She could conquer, and continue to be hated. She could put aside her pride, and be redundant. Or, she could disappear, and fade into the glorious night.
Chapters (1)