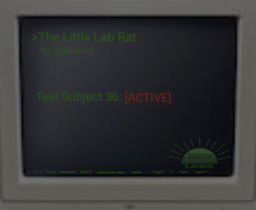 I find myself in a dark lab, after coughing up some sort of liquid. Why am I here? Why is it so dark? Most importantly, why is no one else here?...
Artwork is by me.
(Warning, lots of blood, definitely quite a bit of gore, and profanity.)
No, this story isn't dead, I'm just focusing on a main project right now.
Chapters (2)